Great books about music for young readers are certainly not in short supply. If you love music and books, then this post is for you! Although our musical tastes may vary, we can all agree that music is a powerful art form. Music provides the soundtracks for our biggest memories and our everyday moments. Check out these great children's and YA books about music for the tuneful tots, tweens, and teens in your life.
Great Picture Books About Music
The Story of Rock by the Editors of Caterpillar Books
This adorable board book is part of a longer series covering various genres of music. It features a simple rhyme scheme, along with super cute cartoon renderings of some of our favorite rockstars. Introduce your baby to Bowie, the Beatles, and more.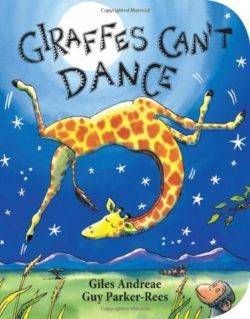 Giraffes Can't Dance by Giles Andreae and Guy Parker-Rees
This super fun rhyming story is for the awkward giraffe in all of us. Gerald the giraffe had skinny crooked legs that make dancing a challenge. Nevertheless, he learns to boogie to his own beat. Gerald will inspire you and your kiddos to dance hard and dream big.
Trombone Shorty by Troy Andrews and Bryan Collier
This beautiful picture book tells the story of Troy "Trombone Shorty" Andrews. This true tale follows the musician from a 6-year-old band leader to the Grammy-nominated artist he is today. It's a great lesson in overcoming obstacles and following your dreams.
Drum Dream Girl by Margarita Engle and Rafael López
Inspired by a true story, Drum Dream Girl follows a Chinese-African-Cuban drummer who broke all of the rules. Long ago, girls couldn't be drummers in Cuba. Consequently, Millo Castro Zalderriaga had to practice in secret. However, when Millo finally shared her talent, everyone agreed it was time for everyone to be free to drum.
The Deaf Musicians by Pete Seeger, Paul Dubois Jacobs, and R. Gregory Christie
After he loses his hearing, jazz musician Lee can no longer play piano with his band. Luckily, he goes to a school for the deaf to learn sign language. There, he meets other former musicians Max and Rose. Soon, the three are making music again!
Great Early Chapter Books about Music
A Horn for Louis by Eric A. Kimmel and James Bernardin
If you're looking for great children's books about music for the more advanced young readers in your life, this early chapter book fits the bill. It tells the story of young Louis Armstrong. At 7 years old, Louis is too poor to even buy a real instrument. Instead of going to school, Louis works all day on a junk wagon to help his mother pay rent. Eventually, Louis sees a trumpet in a pawn shop window. Learn how poor Louis became a legend in this inspiring tale.
Mylo and Max Break the World by Scott Charles
When 10-year-old Max Chu decides his music instructor is evil, he wishes for a way out of performing in his big concert. Unfortunately, Mylo Zapp is the creature who hears Max's wish. Mylo is an aspiring entrepreneur who isn't supposed to grant wishes or even leave his home planet, but he convinces Max that he can help with the evil music teacher. Soon, magical twists are ruining everything and reality is spiraling out of control. Max will have to overcome his fears and face the big stage if he wants to save the world.
The Cricket in Times Square by George Selden and Garth Williams
This old favorite follows Chester Cricket, Tucker Mouse, and Harry Cat on their adventures in New York City. Chester is from Connecticut and is new to town. Lost and wanting to explore, he meets the others in Times Square and they become friends. Soon, they discover that even though Chester is a country cricket, he has a hidden talent that could teach New Yorkers a thing or two.
The Trumpet of the Swan by E.B. White and Fred Marcellino
This is one of the great children's books about music that has been around for a long time. The 50-year-old tale introduces us to a family of trumpeter swans. Sadly, Louis is unable to trumpet like the rest of his family. Fortunately, Louis's father finds him a real brass trumpet. Now Louis has a chance to express himself and maybe even find love.
Moonlight on the Magic Flute by Mary Pope Osbourne and Sal Murdocca
As one of the bestselling chapter books series of all time, the Magic Tree House books are familiar to many readers. The series follows Jack and Annie as they travel through time having amazing adventures. This book sends our protagonists to 18th century Austria, where they try to find and help a musician named Mozart. Unfortunately, the hunt isn't easy, especially since a naughty little boy keeps getting in their way. Jack and Annie have to use all of their magic to get out of this mess!
Great Middle Grades Children's Books about Music
Blackbird Fly by Erin Entrada Kelly
This great children's book about music centers on 12-year-old Apple Yengko. A prevalent theme of this story is cultural identity. Filipino American Apple is too American by her mother's standards, but not American enough in the eyes of others. When Apple's friends abandon her and she feels completely alone, she turns to her guitar. As she learns to play, Apple discovers new friends and new revelations about who she really is.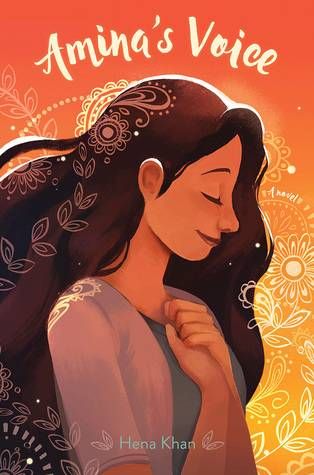 Amina's Voice by Hena Khan
This is another title that showcases the beauty of #OwnVoices literature. Amina grapples with the challenges of fitting in and making/losing friends in middle school. As a Pakistani American, Amina wonders if she needs to change in order to be accepted. The question takes on greater weight when someone vandalizes her local mosque. Instead of changing, Amina decides to use her beautiful voice to help unite her diverse community. Amina's story continues in Amina's Song.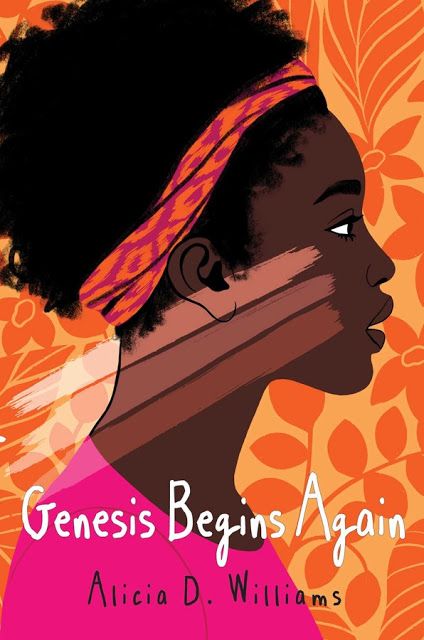 Genesis Begins Again by Alicia D. Williams
This heart-wrenching story follows 13-year-old Genesis, a girl who is used to starting over. Her family is regularly evicted because of her father's habit of gambling away the rent money. What's worse, her father and others in her family criticize Genesis for her dark skin. Their taunts contribute to Genesis's ever growing list of things she hates about herself. However, when Genesis starts a new school, she finds people that like her — including a choir teacher who sees her talent.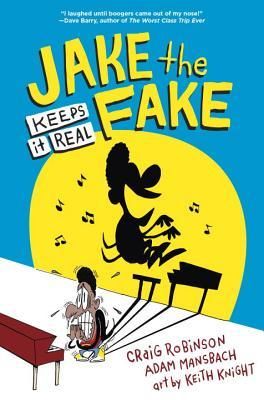 Jake the Fake Keeps it Real by Craig Robinson, Adam Mansbach, and Keith Knight
This book is an absolute laugh riot from actor and comedian Craig Robinson and screenwriter Adam Mansbach. Jake, our protagonist, fakes his way into the Music and Art Academy by playing the only song he knows on the piano. It'll take all his wit to keep people from finding out that he has no idea what he's doing. The fast-paced and funny story is complemented by Keith Knight's hilarious illustrations.
The Sweetest Sound by Sherri Winston
In this list of great children's books about music, this is one of the sweetest. Ten-year-old Cadence is dealing with the aftermath of her mother's desertion. Though Cadence's mother has left to pursue her dreams of being a singing star, Cadence can't deny that she inherited her mother's musical prowess. Unlike her mother, Cadence is shy and reluctant to share her gift — until someone leaks a recording of her singing and her entire church hears it.
Great Young Adult Books about Music
Grown by Tiffany D. Jackson
In a story ripped right from 2019's headlines, 17-year-old aspiring singer Enchanted thinks she's found her golden opportunity. Suddenly, superstar Korey Fields is not only managing Enchanted, but the two are "dating." The nearly 30-year-old singer quickly takes advantage of Enchanted's trust. What follows is a disturbing tale of manipulation, abuse, and a searing critique of rape culture. Like many of Jackson's books, this one isn't for the faint of heart.
Solo by Kwame Alexander
Blade Morrison is nothing like his rock star father. Rutherford is a has-been with a serious drug problem. Conversely, his son wants nothing but a simple life with his girlfriend, Chapel. Unfortunately, fearing Blade's musical talent and his father's reputation, Chapel's parents forbid the relationship. When Blade uncovers a devastating family secret, he is left with questions, a mysterious letter, and a ticket to Ghana.
If This Gets Out by Sophie Gonzales & Cale Dietrich
In this forthcoming queer YA romance, famous boy-band Saturday delight their fans as only teen heartthrobs can. However, 18-year-old Zach feels trapped by management's demands that he keep his sexuality a secret. Moreover, he and his fellow band member (and best friend) Ruben soon develop feelings for each other. Consequently, they have to face the consequences of being out in the public eye. Preorder this December release now!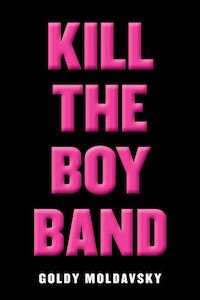 Kill the Boy Band by Goldy Moldavsky
Observer.com called this hilarious story "Misery for the Belieber generation." It has even garnered comparisons to the cult classic movie Heathers. So, what happens when a group of best friends and superfans accidentally kidnap a member of their favorite boy band? This darkly humorous tale is full of pop culture references and laugh-out-loud moments.
On the Come Up by Angie Thomas
The incomparable Angie Thomas introduces us to another strong, Black girl protagonist in this follow-up to the bestseller The Hate U Give. Bri just wants to be a great rapper. Unfortunately, she has a lot of challenges standing in the way of her dreams. She lives in the shadow of her underground hip-hop legend father, who was murdered right before making it big. Moreover, her mother, who struggles to make ends meet, wants Bri to focus on her education and a more viable career. How will Bri ever find her voice amid all the others trying to tell her who she should be?
Read more: bookriot.com