Does your reading life need a pick me up? If so, you've come to the right place. The detectives, psychologists, police offers, and villains in the best crime novels are sure to suck you in. Even better? Since all of these are releases from 2021, chances are good you haven't read most of them yet.
Photo by Markus Winkler on Unsplash
The Best New Crime Novels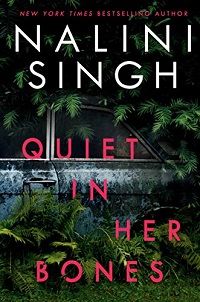 Quiet in Her Bones by Nalini Singh
As a socialite living in a posh neighborhood in New Zealand, Nina Rai had everything anyone could want. Then she disappeared. Acquaintances made a lot of assumptions about Nina when they discovered that a large sum of money went missing at the same time she did. Maybe she was tired of her husband. Maybe that cash was her ticket to start over somewhere else.
But then they find her bones. Suddenly, the neighbors aren't so smug about their opinions regarding what really happened to Nina. How did her body end up in the woods?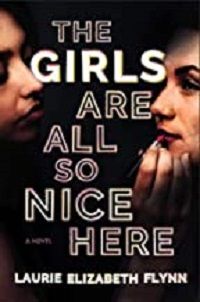 The Girls Are All So Nice Here by Laurie Elizabeth Flynn
Books about toxic female friendships are my catnip, and this one is the cream of the crop. Ambrosia Wellington doesn't want to go to her ten year college reunion. What happened to her roommate is best left in the past, as is the whirlwind friendship she had with the captivating bad girl Sloane Sullivan. Unfortunately for Ambrosia, her husband won't let it go. He's too eager to learn more about her past and visit her old stomping grounds. Ambrosia has ample reason to believe he might not like what he finds out.
Sleep Well, My Lady by Kwei Quartey
Tired of crime fiction set in the United States? Take a trip to Ghana and tag along as private eye Emma Djan tries to solve the murder of a famous fashion designer. If you get sucked in by Emma's particular brand of sleuthing, you'll be happy to know that this is part of a series.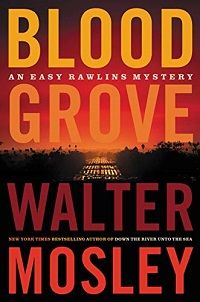 Blood Grove by Walter Mosley
No list of must-read crime novels is complete without a book from king of crime fiction Walter Mosley. In the newest installation in his series following private detective Easy Rawlins, a veteran is seeking out Easy's help. The only problem? The client's story about being attacked at random by a man in the park — who he may or may not have killed in self defense — is bound to bring trouble.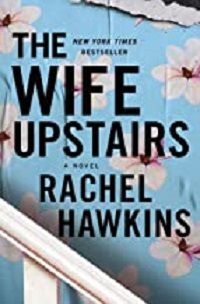 The Wife Upstairs by Rachel Hawkins
In this reimagining of Jane Eyre, Jane is a dogwalker, a thief, and a woman with a fake identity. She's also new to Birmingham, Alabama. Desperate to stay afloat, she steals small trinkets from housewives and tries to find opportunities to get a leg up where she can. When she meets a rich and handsome widow who's still mourning the loss of his wife, she's sure seducing him will be her ticket out of being broke and desperate. She knows Eddie Rochester is mysterious, but she doesn't realize just how many secrets he has of his own.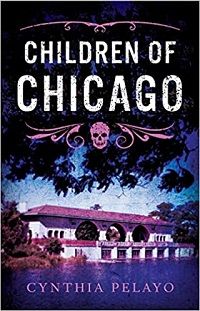 The Children of Chicago by Cynthia Pelayo
Concealing your own dark history while you work to catch criminals makes being a police officer even harder. Detective Lauren Medina knows that firsthand. When it looks like the serial killer known as the Pied Piper is stalking the streets of Chicago for teens once again, she has to make a difficult decision. Does she stop him from taking any more victims, or does she save herself? Her secrets and the lies she's told to bury them are coming back to haunt her.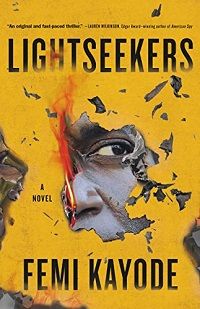 Lightseekers by Femi Kayode
Psychologist Philip Taiwo is sent to Port Harcourt in Nigeria to investigate the murders of a group of college students known as the Okriki Three. It doesn't take long for Dr. Taiwo to realize that there's a group that will do anything they can to stop him from getting to the bottom of things. If you like your thrillers with a dash of political intrigue, make sure to add this one to your TBR.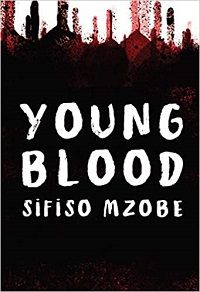 Young Blood by Sifiso Mzobe
Sipho is tired of high school, of routine, and of not having access to money. At 17, he drops out to join a gang known for drugs and carjacking. As the son of a mechanic, he already has the automobile savvy necessary to make a name for himself moving cars. The more he becomes entangled in the Umlazi crime scene, the more he finds himself in over his head. If you're more interested in learning why someone turns to crime than you are reading whodunits with familiar beats, this novel will be a refreshing change of pace.
Upcoming Crime Novel Releases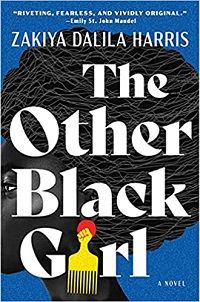 The Other Black Girl by Zakiya Dalila Harris (June 1, 2021)
It's no secret that the publishing world isn't particularly diverse. That's why a story about a Black woman being relieved to have someone else that looks like her join her office at a publishing company feels so real. Unfortunately for editorial assistant Nella Rogers, her new colleague isn't interested in playing nice. Soon, Nella finds herself on the receiving end of anonymous threats, and she can't help but wonder if the new girl has something to do with them…
The Turnout by Megan Abbott (August 3, 2021)
When there's an accident at the Durant School of Dance's performance of The Nutcracker and a newcomer arrives, things at the ballet studio begin to get a lot more tense than usual. In ballet, the competition is fierce — but is it dangerous?
A Slow Fire Burning by Paula Hawkins (August 31, 2021)
When a man is murdered on his houseboat in London, the police narrow their investigation to three possible suspects: his aunt, his neighbor, and a one night stand. They all have reasons to seek revenge.
If you've read The Girl on The Train, something tells me you'll be excited for another opportunity for Hawkins to mess with your head.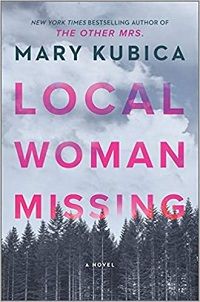 Local Woman Missing by Mary Kubica (May 18, 2021)
Delilah and her mother went missing when she was 6, not long after a local girl named Shelby disappeared. Eleven years later, Delilah returns. Everyone from the police to the locals are eager to find out what happened to Delilah when her case went cold, but nothing can prepare them for the truth.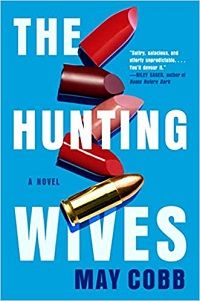 The Hunting Wives by May Cob (May 18, 2021)
I know we're not supposed to judge a book by its cover, but this one had me preordering The Hunting Wives as fast as my fingers could click "Add to Cart."
When Sophie O'Neill left Chicago with her family for a small town in Texas, it was to leave the excitement and whiplash of her corporate America behind. She was looking forward to settling into a slower pace of life until she realized just how quiet and monotonous the daily grind of rural life would get.
When she joins a mysterious group called the Hunting Wives and a dead body is found near where they conduct target practice, Sophie finds far more excitement than she bargained for. If you like your crime novels with sweet tea and a hint of Southern twang, add this to your TBR.
The Maidens by Alex Michaelides (June 15, 2021)
In this campus novel set at Cambridge University, everyone loves the handsome and cerebral professor Edward Fosca except for psychologist Mariana Andros. She's sure that he's behind the mysterious deaths of several members of The Maidens, a secret society of female students that all seem to dote on him. This book gives off major The Secret History vibes.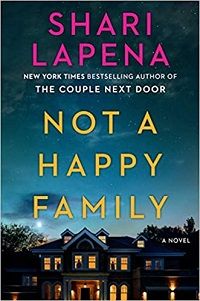 Not A Happy Family by Shari Lapena (July 27, 2021)
Domestic thriller fans rejoice! Shari Lapena is back with another book that will make you question everything you think you know about your partner.
Fred and Sheila Merton are one of the richest couples in wildly affluent Brecken Hill. Or they were, at least, until being murdered the night after Easter. Their adult children all seem distraught, but could it be possible one of them was seeking out early access to their sizable inheritance?
The Best True Crime Novels of 2021
I've saved the best for last with the must-read true crime novels from 2021.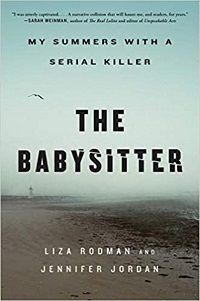 The Babysitter: My Summers With a Serial Killer by Liza Rodman and Jennifer Jordan
Can you imagine being one of the only people a serial killer had a soft spot for? Or even worse, knowing your family entrusted you into the care of a serial killer when you were a child? Decades after Tony Costa was in the news for his brutal murders, Liza Rodman tries to reconcile how one of the only adults that she could depend on could have been the vicious killer that left bodies in the same woods he used to take her to visit as a child.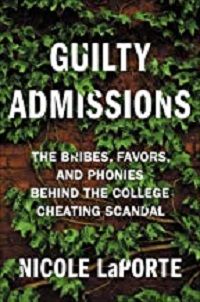 Guilty Admissions: The Bribes, Favors, and Phonies behind the College Cheating Scandal by Nicole LaPorte
If you watched Operation Varsity Blues on Netflix and found yourself wanting to know more about Rick Singer and his college admissions scandal, look no further.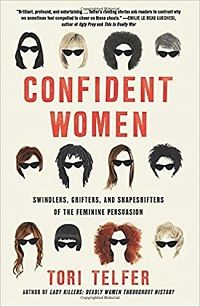 Confident Women: Swindlers, Grifters, and Shapeshifters of the Feminine Persuasion by Tori Telfer
This exploration into the lives of ten different devious women across history will make you think twice before making the smiling girl that seems so nice your next Bumble BFF. From Kate and Maggie Fox to Margaret Lydia Burton, the con artists Tefler chooses to highlight are nothing short of fascinating.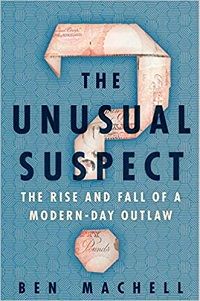 The Unusual Suspect: The Rise and Fall of a Modern-Day Outlaw by Ben Machell
When it comes to true crime, most of the stories we see are about people out for themselves. Not in this case. Driven by a desire to help people struggling due to financial inequities, Stephen Jackley started stealing from the rich and giving to the poor. It's hard to know if you should be rooting for or against Jackley as you learn more about the motivations that led him to a life of crime.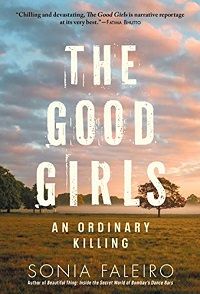 The Good Girls: An Ordinary Killing by Sonia Faleiro
Two Indian teenagers named Padma and Lalli were so inseparable that they were referred to collectively as Padma Lalli by everyone that knew them in Katra Sadatganj. In 2014, after taking a trip to the mango fields, they disappeared. Shortly after, they were found hanging from nearby trees. This exploration of violence against women is an eye opening look at how cultural and societal expectations of women leave them vulnerable to tragedies like these.
Need even more crime novel suggestions to add to Goodreads? Check out this list of must-read crime novels from 2019, or this post on the best detectives from crime novels.
Read more: bookriot.com