It's Tuesday, which means it's time for a new batch of book releases! Here are a few of the books out today you should add to your TBR. This is a very small percentage of the new releases this week, though, so stick around until the end for some more Book Riot resources for keeping up with new books, including our YouTube channel, where I talk about each of these! The book descriptions listed are the publisher's, unless otherwise noted.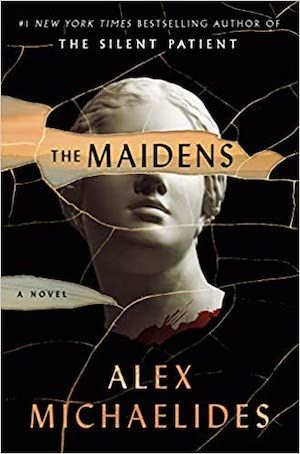 The Maidens by Alex Michaelides
Edward Fosca is a murderer. Of this Mariana is certain. But Fosca is untouchable. A handsome and charismatic Greek Tragedy professor at Cambridge University, Fosca is adored by staff and students alike — particularly by the members of a secret society of female students known as The Maidens.
Mariana Andros is a brilliant but troubled group therapist who becomes fixated on The Maidens when one member, a friend of Mariana's niece Zoe, is found murdered in Cambridge.
Mariana, who was once herself a student at the university, quickly suspects that behind the idyllic beauty of the spires and turrets, and beneath the ancient traditions, lies something sinister. And she becomes convinced that, despite his alibi, Edward Fosca is guilty of the murder. But why would the professor target one of his students? And why does he keep returning to the rites of Persephone, the maiden, and her journey to the underworld?
When another body is found, Mariana's obsession with proving Fosca's guilt spirals out of control, threatening to destroy her credibility as well as her closest relationships. But Mariana is determined to stop this killer, even if it costs her everything — including her own life.
Reasons to read it: This is the highly anticipated next book from the author of The Silent Patient. It's sure to find readers in fans of dark academia! It also weaves Greek mythology into this claustrophobic murder mystery, packed full of twists and turns.
Indestructible Object by Mary McCoy
For the past two years, Lee has been laser-focused on two things: her job as a sound tech at a local coffee shop and her podcast "Artists in Love," which she cohosts with her boyfriend Vincent.
Until he breaks up with her on the air right after graduation.
When their unexpected split, the loss of her job, and her parent's announcement that they're separating coincide, Lee's plans, her art, and her life are thrown into turmoil. Searching for a new purpose, Lee recruits her old friend Max and new friend Risa to produce a podcast called "Objects of Destruction," where they investigate whether love actually exists at all.
But the deeper they get into the love stories around them, the more Lee realizes that she's the one who's been holding love at arm's length. And when she starts to fall for Risa, she finds she'll have to be more honest with herself and the people in her life to create a new love story of her own.
Reasons to read it: This is a YA novel that takes place after graduation and just before university. It's a story about secrets, lies, friendship, found family, and the complexities of love. I really enjoy the podcast element of this one as well: it seems like a podcast I would listen to! This has a bisexual main character and (spoiler:) a polyamorous relationship.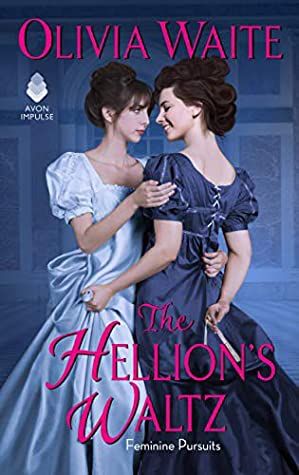 The Hellion's Waltz (Feminine Pursuits #3) by Olivia Waite
It's not a crime to steal a heart…
Sophie Roseingrave hates nothing more than a swindler. After her family lost their piano shop to a con man in London, they're trying to start fresh in a new town. Her father is convinced Carrisford is an upright and honest place, but Sophie is not so sure. She has grave suspicions about silk-weaver Madeline Crewe, whose stunning beauty doesn't hide the fact that she's up to something.
All Maddie Crewe needs is one big score, one grand heist to properly fund the weavers' union forever. She has found her mark in Mr. Giles, a greedy draper, and the entire association of weavers and tailors and clothing merchants has agreed to help her. The very last thing she needs is a small but determined piano-teacher and composer sticking her nose in other people's business. If Sophie won't be put off, the only thing to do is to seduce her to the cause.
Will Sophie's scruples force her to confess the plot before Maddie gets her money? Or will Maddie lose her nerve along with her heart?
Reasons to read it: F/F romance readers will already be familiar with Waite's sapphic historical fiction trilogy Feminine Pursuits, and this is the concluding volume. Along with the usual romantic tension, there's also a heist element to this one!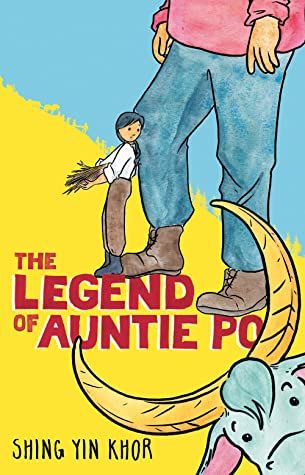 The Legend of Auntie Po by Shing Yin Khor
Thirteen-year-old Mei reimagines the myths of Paul Bunyan as starring a Chinese heroine while she works in a Sierra Nevada logging camp in 1885.
Aware of the racial tumult in the years after the passage of the Chinese Exclusion Act, Mei tries to remain blissfully focused on her job, her close friendship with the camp foreman's daughter, and telling stories about Paul Bunyan — reinvented as Po Pan Yin (Auntie Po), an elderly Chinese matriarch.
Anchoring herself with stories of Auntie Po, Mei navigates the difficulty and politics of lumber camp work and her growing romantic feelings for her friend Bee. The Legend of Auntie Po is about who gets to own a myth, and about immigrant families and communities holding on to rituals and traditions while staking out their own place in America.
Reasons to read it: This is a historical middle grade graphic novel with fabulist elements. It also has a queer main character! This sheds some light on a part of history most white U.S. kids aren't aware of, including the racism Mei encountered, told in an eye-catching visual style.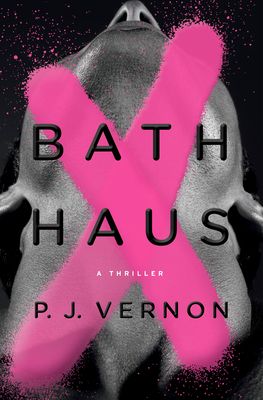 Bath Haus by P.J. Vernon
Oliver Park, a young recovering addict from Indiana, finally has everything he ever wanted: sobriety and a loving, wealthy partner in Nathan, a prominent DC trauma surgeon. Despite their difference in age and disparate backgrounds, they've made a perfect life together. With everything to lose, Oliver shouldn't be visiting Haus, a gay bathhouse. But through the entrance he goes, and it's a line crossed. Inside, he follows a man into a private room, and it's the final line. Whatever happens next, Nathan can never know. But then, everything goes wrong, terribly wrong, and Oliver barely escapes with his life.
He races home in full-blown terror as the hand-shaped bruise grows dark on his neck. The truth will destroy Nathan and everything they have together, so Oliver does the thing he used to do so well: he lies.
Reasons to read it: This is a twisty thriller about a lie that quickly spirals out of control and a relationship with a power dynamic that makes it difficult to leave or openly communicate. This kind of domestic thriller isn't unusual, but it is rare to see published with a gay relationship! This one promises to keep you on the edge of your seat.
Blood Like Magic by Liselle Sambury
After years of waiting for her Calling — a trial every witch must pass in order to come into their powers — the one thing Voya Thomas didn't expect was to fail. When Voya's ancestor gives her an unprecedented second chance to complete her Calling, she agrees — and then is horrified when her task is to kill her first love. And this time, failure means every Thomas witch will be stripped of their magic.
Voya is determined to save her family's magic no matter the cost. The problem is, Voya has never been in love, so for her to succeed, she'll first have to find the perfect guy — and fast. Fortunately, a genetic matchmaking program has just hit the market. Her plan is to join the program, fall in love, and complete her task before the deadline. What she doesn't count on is being paired with the infuriating Luc — how can she fall in love with a guy who seemingly wants nothing to do with her?
With mounting pressure from her family, Voya is caught between her morality and her duty to her bloodline. If she wants to save their heritage and Luc, she'll have to find something her ancestor wants more than blood. And in witchcraft, blood is everything.
Reasons to read it: This is the first book in a new paranormal YA series with witches! It's set in a future version of Toronto and has an eerie atmosphere. The author draws on her Trinidadian and Canadian background to inform this story, and it's full of messy and memorable characters.
Other Book Riot New Releases Resources
This is only scratching the surface of the books out this week! If you want to keep up with all the latest new releases, check out:
Book Riot's YouTube channel, where I discuss the most exciting books out every Tuesday!All the Books, our weekly new releases podcast, where Liberty and a cast of co-hosts (including me!) talk about eight books out that week that we've read and loved.The New Books Newsletter, where we send you an email of the books out this week that are getting buzz.Finally, if you want the real inside scoop on new releases, you have to check out Book Riot Insiders' New Releases Index! That's where I find 90% of new releases, and you can filter by trending books, Rioters' picks, and even LGBTQ new releases!
Read more: bookriot.com