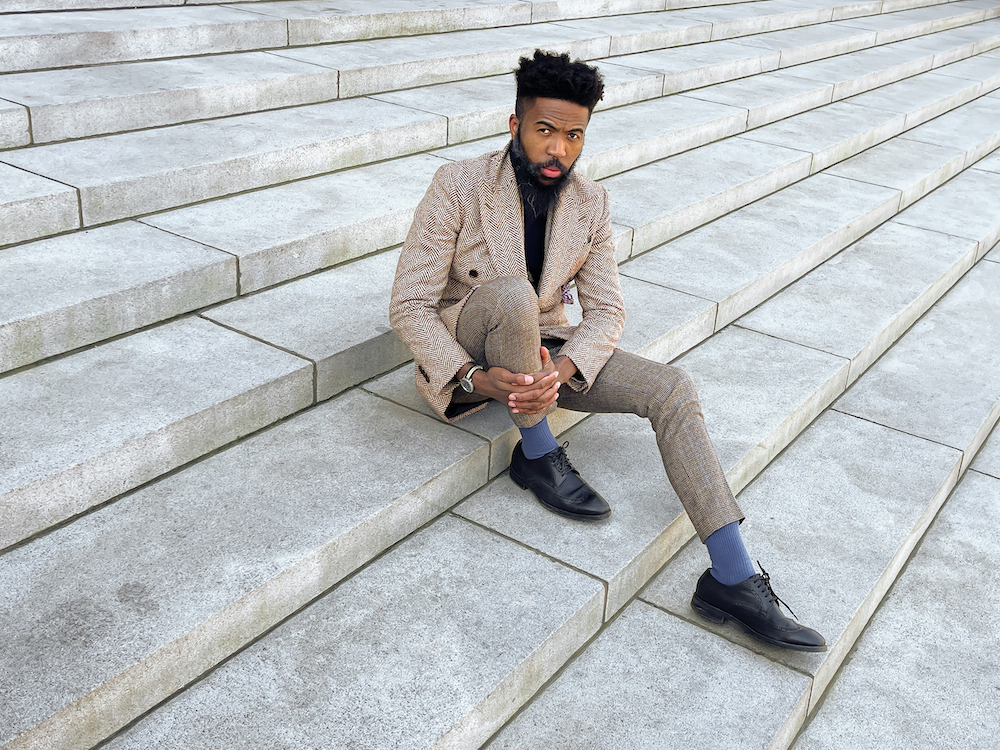 Joshua Bennett is the author of three books of poetry and literary criticism: The Sobbing School (Penguin, 2016), Owed (Penguin, 2020), and Being Property Once Myself (Harvard University Press, 2020), which was a winner of the Thomas J. Wilson Memorial Prize. He is the Mellon Assistant Professor of English and Creative Writing at Dartmouth College. Bennett holds a Ph.D. in English from Princeton University, and an M.A. in Theatre and Performance Studies from the University of Warwick, where he was a Marshall Scholar. He has received fellowships from the National Endowment for the Arts, the Massachusetts Institute of Technology, the Ford Foundation, and the Society of Fellows at Harvard University. His writing has appeared in The Nation, the New York Times, The Paris Review, Poetry, and elsewhere. His next book of creative nonfiction, Spoken Word: A Cultural History, is forthcoming from Knopf.
*
An excerpt from "Where Is Black Life Lived?":
I've been thinking quite a bit recently about the role of air in African American letters. The people that could fly. Eric Garner. Christina Sharpe highlighting the link between anti-black racism and the weather. It bears remembering. For the legal studies scholar and foundational critical race theorist Derrick Bell, one of the first characteristics of the black utopia he describes in his classic vignette, "Afrolantica Awakening," is that it is simply a place where we can breathe. A space of celebration and retreat, somehow flourishing both inside and beyond the constraints of the present order. The sanctuary; the dancehall; my grandmother's salon, glistening at a distance. When we turn to the written page, where is Black life lived? Anywhere. Everywhere. Underwater, outer space, underground. Even where there is no air at all. We imagine it as if it were otherwise. We conjure a world that is worthy of us. And then we gather there: unbowed, unburied, unabashed in our joy.
*
An excerpt from The Study of Human Life:
"Dad Poem (Ultrasound #2)"
……..with a line from Gwendolyn Brooks
Months into the plague now,
I am disallowed
entry even into the waiting
room with Mom, escorted outside
instead by men armed
with guns & bottles
of hand sanitizer, their entire
countenance its own American
metaphor. So the first time
I see you in full force,
I am pacing maniacally
up & down the block outside,
Facetiming the radiologist
& your mother too,
her arm angled like a cellist's
to help me see.
We are dazzled by the sight
of each bone in your feet,
the pulsing black archipelago
of your heart, your fists in front
of your face like mine when I
was only just born, ten times as big
as you are now. Your great-grandmother
calls me Tyson the moment she sees
this pose. Prefigures a boy
built for conflict, her barbarous
and metal little man. She leaves
the world only months after we learn
you are entering into it. And her mind
the year before that. In the dementia's final
days, she envisions herself as a girl
of seventeen, running through fields
of strawberries, unfettered as a king
-fisher. I watch your stance and imagine
her laughter echoing back across the ages,
you, her youngest descendant born into
freedom, our littlest burden-lifter, world
-beater, avant-garde percussionist
swinging darkness into song.
Read more: theparisreview.org