Every week, the editors of The Paris Review lift the paywall on a selection of interviews, stories, poems, and more from the magazine's archive. You can have these unlocked pieces delivered straight to your inbox every Sunday by signing up for the Redux newsletter.
This week at The Paris Review, we're celebrating the release of the Summer 2021 issue and highlighting work by issue no. 237 contributors who have previously appeared in the Review. Read Vladimir Nabokov's Art of Fiction interview, Anuk Arudpragasam's short story "Last Rites," Kaveh Akbar's poem "Mothers I Once Was," and Roz Chast's "The Art of Revelry."
If you enjoy these free interviews, stories, and poems, why not subscribe to The Paris Review? You'll also get four new issues of the quarterly delivered straight to your door. Or, choose our new bundle and you'll also receive Poets at Work for 25% off the cover price.
Vladimir Nabokov, The Art of Fiction No. 40
Issue no. 41 (Summer–Fall 1967)
INTERVIEWER
Do you feel you have any conspicuous or secret flaw as a writer?
NABOKOV
The absence of a natural vocabulary. An odd thing to confess, but true. Of the two instruments in my possession, one—my native tongue—I can no longer use, and this not only because I lack a Russian audience, but also because the excitement of verbal adventure in the Russian medium has faded away gradually after I turned to English in 1940. My English, this second instrument I have always had, is however a stiffish, artificial thing, which may be all right for describing a sunset or an insect, but which cannot conceal poverty of syntax and paucity of domestic diction when I need the shortest road between warehouse and shop. An old Rolls-Royce is not always preferable to a plain jeep.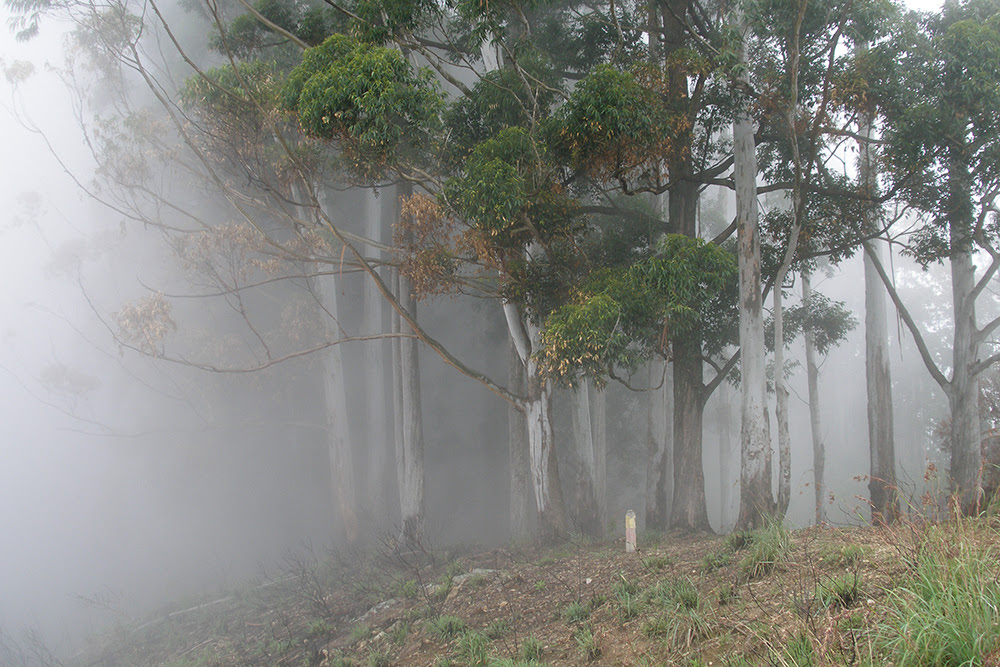 Last Rites
By Anuk Arudpragasam
Issue no. 230 (Fall 2019)
It was a little past four in the afternoon, the light softer now and more diffuse, the intensity of the day's heat beginning to wane, and standing by himself in a corner of the garden Krishan was observing the people gathered in Rani's house for the funeral, somewhat unnerved, after his long and meditative journey, by how quickly he'd found himself in this place so different from his point of origin, this setting that, despite conforming to all his abstract expectations, had nevertheless managed to catch him off guard.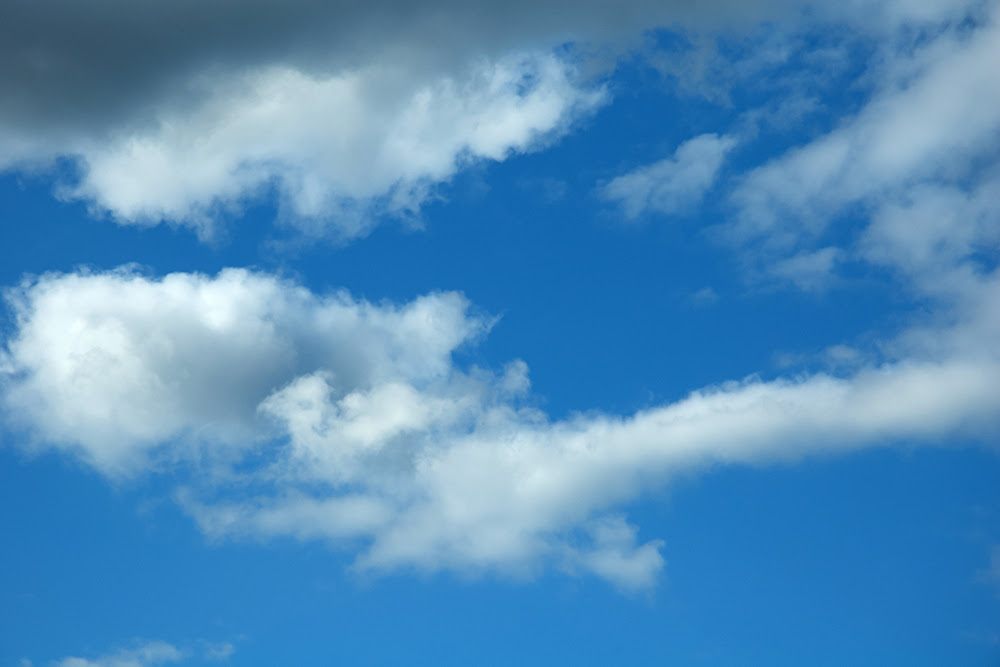 Mothers I Once Was
By Kaveh Akbar
Issue no. 228 (Spring 2019)
Mother fingers in the mud. Mother begging bowl.
Mother lace weaver drumming her web, babies
eating her whole. Bleachable mother. Mother apron
smeared with blood and flour. Mother flower. Mother Florida,
the wet bone. The marble throne. Mother sent back.
Mother bent back curling like script. Mother depended
on light. Mother? Depends on the night.
Mother for whom the whole sky …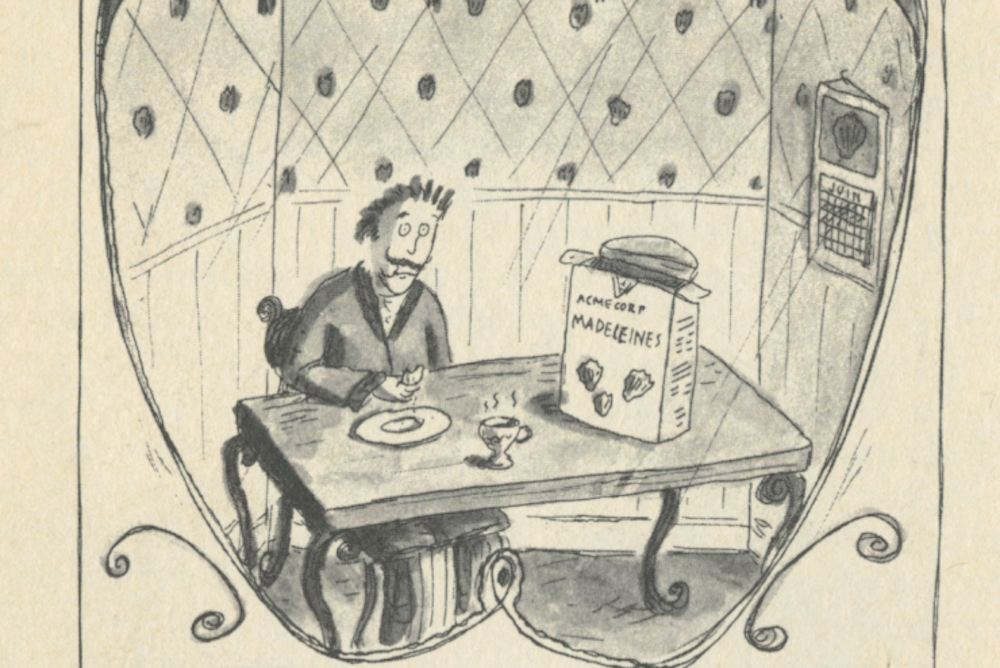 The Art of Revelry
By Roz Chast
Issue no. 95 (Spring 1985)
PROPOSAL: Marcel Proust shown dipping his madeleine cookie into his tea circa 1909, the famous mnemonic act which produced a rush of childhood memories culminating in the noted madeleine episode of Swann's Way and providing the framework for Remembrance of Things Past.
REJECTED: Too obscure. Not enough action.
If you enjoyed the above, don't forget to subscribe! In addition to four print issues per year, you'll also receive complete digital access to our sixty-eight years' worth of archives. Or, choose our new bundle and you'll also receive Poets at Work for 25% off the cover price.
Read more: theparisreview.org