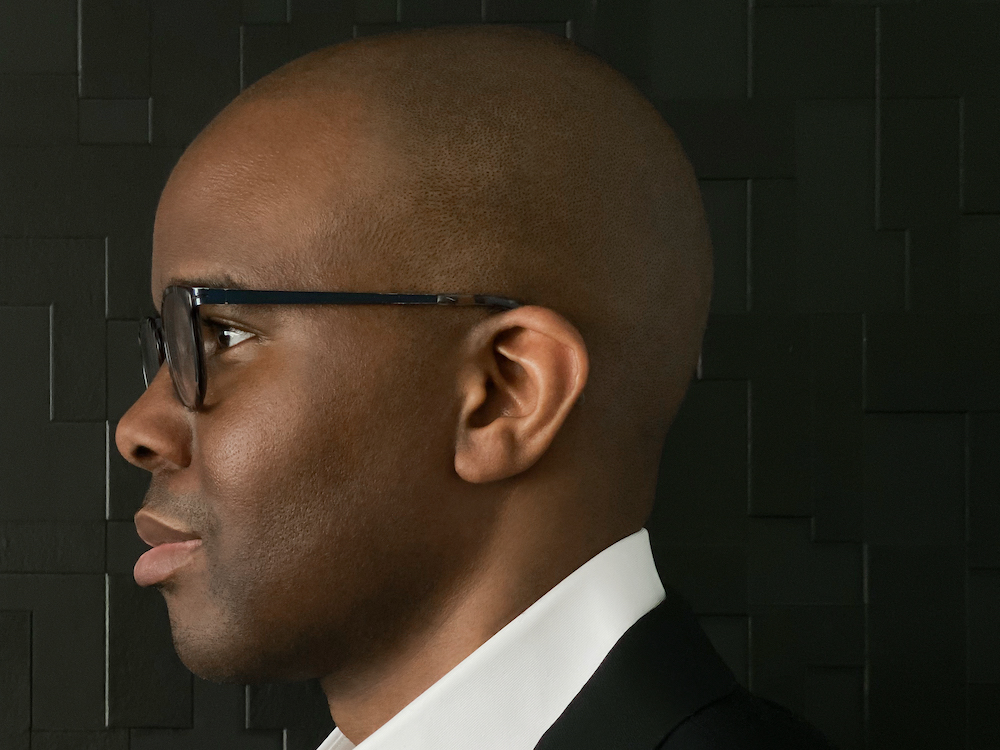 Tope Folarin is a Nigerian American writer based in Washington, DC. He won the Caine Prize for African Writing in 2013 and was shortlisted once again in 2016. He was also named to the 2019 Africa39 list of the most promising African writers under 40. He was educated at Morehouse College and the University of Oxford, where he earned two Masters degrees as a Rhodes Scholar. A Particular Kind of Black Man is his first book.
*
An excerpt from A Particular Kind of Black Man:
Tayo and I learned early on that all junkyards are basically the same. Dad had been taking us to junkyards all over Utah since we were toddlers, and we'd grown accustomed to the sights. At the front of the entire mess is a shack that's supposed to serve as an entryway, checkout counter, and, depending on the whims of the owner, a bar as well. Inside the shack there are car parts strewn all over the place: exhaust pipes on the counter, alternators and radiators spread across the floor, license plates everywhere. At the back of the shack there's a door that leads to the junkyard, a gate to another land.
For each junkyard is like an unexplored planet. The terrain is always unfamiliar; the air barely breathable. There are craters everywhere, and my father moves forward carefully, scouting the path ahead before calling back telling us it's okay to follow. Every junkyard looks like the site of a massive industrial explosion, the secret innards of various contraptions laid out for us to see, while we roam about like postapocalyptic scavengers searching for the parts that will make our dying car go.
There wasn't much scavenging on this visit, though. Dad woke Tayo and me before dawn on the first day of our summer vacation and we drove to the Hartville Junkyard in our new ice cream truck. He asked the man behind the desk to follow us, and we walked through the industrial rubble until we came upon a long, sleek-looking freezer. Dad pointed at it.
"This is the one I want. How much?"
The man wheezed in response. "For this? This is top of the line, yes, sir. This'll probably run you about . . . oh, I'd say about two-hundred fifty dollars."
"But it doesn't work," my father replied flatly.
"Don't matter. She's a looker. I could get someone to come out here and pay three hundred for her."
Back and forth they went until they settled on a price. One hundred eighty-five dollars, and the man threw in a carburetor for free. Dad laughed long and hard after the man left to draw up our receipt.
"See? What did I tell you? I drive the best bargains in all of Utah!"
We returned home with the freezer in the back of the truck, and Femi joined us in cleaning it. Femi still had a thick Nigerian accent then, and I couldn't decide if I liked him or not. This was the era when Tayo and I were basically the same person—same speech patterns (a solid middle-American accent spackled with the occasional Nigerian-accented phrase), same walk (a loping, confident gait that we'd adapted from our father's), and we each possessed a similar propensity for attracting occasional trouble (for various things, but we both excelled at watching television when there were dishes that needed washing). Femi's younger than Tayo and me, but he was our stepmother's oldest, and back then he carried himself like a kid with responsibility. I couldn't tell if he was acting perfect on purpose.
When we finished Dad told us to transfer a few boxes of ice cream from the freezer in the garage to the freezer in the truck. We did as we were told, and then Femi asked him how the ice cream would stay cold since the freezer didn't work. Dad turned around in his seat.
"Why don't you guys trust me? I have everything covered. Are you finished?"
We nodded and Dad immediately put the truck into reverse.
Read more: theparisreview.org